Must-Read Fantasy Novels
Fantasy novels have proved time and time again to be a big hit with the public, so for those who don't know where to start with them, which books should be on the bookshelf?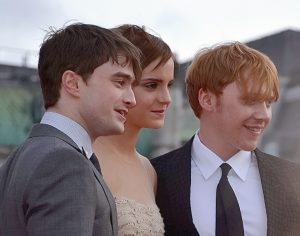 Harry Potter
The Harry Potter series of books is a must. While many people would dismiss them as being written for children, they are in fact a well-written series of books that develop in complexity and darkness as the series progresses. With hundreds of millions of copies of these books sold already, the success of the series speaks for itself.
The Lord of the Rings
This Tolkien classic is one that is a must for the serious reader of fantasy fiction. The Lord of the Rings is a trilogy and to date has sold more than 150 million copies. In recent years its popularity has risen thanks to the production of three epic films based on the books. Add to this The Hobbit, also written by Tolkien. This has sold over 142 million copies since publication.
The Chronicles of Narnia
This CS Lewis series has sold around 120 million copies and 85 million of these were copies of 'The Lion, The Witch and The Wardrobe' which was the first book in the series. The story of children who go through a wardrobe into a fantasy land still captures the imagination.
Discworld
Written by the late Terry Pratchett, this is a comedy-fantasy series that spans 41 books. The setting is the strange Discworld and the books are thought to have sold around 70 million copies.