Top Historical Novels
For those who want to try a historical novel or two, this list could be useful. Each of the books on this list has been critically-acclaimed and is considered to be a must for anyone who wants to expand their collection of historical fiction.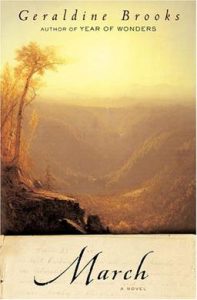 'March' by Geraldine Brooks
This is the story of the father of the March sisters from 'Little Women'. This tale is set against the backdrop of the American Civil War and critics have praised the author for the quality of her writing and the bravery in adding to what is an already classic tale.
'A Place of Greater Safety' by Hilary Mantel
The Booker Prize-winning author Mantel is now better known for 'Wolf Hall' but this novel is considered to be one of her best. Set in the French Revolution, she has managed to bring to life a range of characters from that time including Danton and Robespierre.
'Memoirs of a Geisha' by Arthur Golden
This historical novel has stood out thanks to the male author's ability to put himself into the character of the geisha. However, it is also a very strong story that seems to be told effortlessly. The aim of the tale is to open up this very secretive world and this works.
'Alias Grace' by Margaret Atwood
Set in 1843, the novel looks at the character of Grace Marks who has been convicted of a double murder. The various points of view in the novel tell the story from different angles as the guilt or innocence of Grace is examined.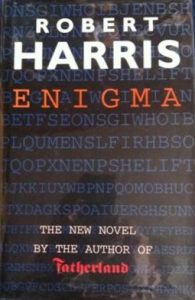 'Enigma' by Robert Harris
Set during WW2, this is the tale of how the British worked on breaking Nazi codes at Bletchley Park. Harris is a prolific historical novelist and this tale has been adapted into a movie. It accurately portrays the pressure and tension of the times.
'The Name of the Rose' by Umberto Eco
This is a murder mystery set in medieval times. Its main character is a monk named William of Baskerville who along with his novice Adso, heads to a monastery in Italy where people are dying in mysterious circumstances. Neatly woven into the story are tales of rare books and superstition that will remind the reader of the themes of tales such as 'The Da Vinci Code'.