Why People Love Game of Thrones
The TV series 'Game of Thrones' is based on a series of books by George RR Martin. It has very quickly become a cult classic and has a massive following. The TV show started life in 2011 and while half of the audience comes from fans of the books, the other half is those who found the TV series first.
One of the reasons for the show's popularity is that it is not afraid to kill off characters, even popular ones. Fans who do not read the books will be shocked while the other half of the audience are bracing themselves for it to happen. However, now the TV series has moved on further than the books, so the whole of the audience is in the same position when it comes to expectation.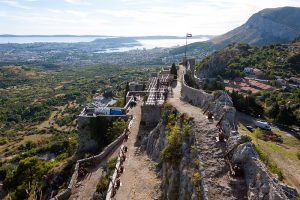 The vast cast of characters has also been part of the appeal of Game of Thrones. Each of the characters has their own story, interlinked with those of the others. Often the viewer does not realise the significance of small details until much later on. The huge cast helps to ensure that this series does not have any dull moments and is one of the reasons why people can't wait for the next series.